The success of the U.S. has primarily been based on hard work. Whether we are talking industrial or pre-industrial days, the key to hard work, productivity, and our survival was in having someone at home to tend to the children to support the job holder outside the home.
In the latter half of the 20th century, that formula began to change. Technology made our lives better, more people were reaching the American dream of home ownership and we were on the move. Off the land and into the cities, and many times, away from extended families. A middle-class lifestyle became more complicated, more expensive, and often required more than one job to support. Having someone at home to watch the kids was no longer a given, and child care went from having an in-home parent, an arrangement between neighbors or the occasional in-home provider, to a full-blown industry. Unfortunately, child care is not keeping up with the needs of families or communities.
The Bureau of Labor Statistics found the expansion of the child care market in the U.S. is closely tied to the participation of women with young children in the workforce.1 A steady rise in women's participation in the labor force started to reverse in 2000; many would argue at the expense of U.S. economic growth.2 One major reason for the retreat is the difficulty finding appropriate child care that meets of their children and family. Quality child care has become expensive and scarce in this country, to the detriment of families, communities, and regional economic growth. It's a challenge I have been working with communities to solve for quite some time.
From Passion to a Plan
In one way or another, I've been involved in community development since early in my professional career. My best work, my most passionate work, has always been focused on helping others get ahead. Whether working to share knowledge to help someone else do better in their world, to thinking of new ways to help underdogs become successful, my goal has always been to lift up as many people as possible. When my work began to focus on the field of child care, something stood out to me: it is intensely personal to the families who need it, as well as the child care business owners who are working so hard to provide it. Finally, it is a community and regional issue. We are all stakeholders who benefit from plentiful, and high-quality child care.
Something else stood out for me as well: As more communities begin to realize their growth, and even their existence, depends on sustainable child care, the complexity is so overwhelming that even the people who recognize the problem have no idea where to start. This is where the Whole Community Approach began to take shape – a process that helps communities find confidence to move forward on actions that will lead to their desired outcomes for child care.
The Whole Community Approach
I've sat in too many meetings, watching communities struggle with data, endless studies, and a lack of focus on what matters most: their desired outcome. We generally don't set out for a new location without first knowing our destination. Imagine asking your GPS for directions if you can't give it an address. I began to realize Business of Child Care could help communities find their address for success by gathering stakeholders, helping them understand where they are now, working with them to determine their desired outcomes, and then, building an intentional and sustainable path to get there. It's also important that the path is focused and efficient as communities don't have time to waste. To make this happen, we developed a simple, three-step approach.
Opportunities and Desired Outcomes
The first step is understanding opportunities and desired outcomes. That means understanding what is happening in the marketplace as it relates to that community. What are the demographics, what kind of infrastructure is already in place in terms of child care, what does the labor market look like, what are employer and worker needs and what will it take to meet those needs? Because we have so much experience in this area, we can compile focused data more quickly than communities can often on their own. Equipped with information, we invite stakeholders to our Opportunities and Outcomes Workshop – which includes child care providers, regional economic stakeholders, school district administrators, and area employers. We walk stakeholders through a process designed to help them identify and reach agreement on their desired outcomes. From there, my team builds a strategic roadmap for implementing solutions that align with that community's goals.
Implementation – Beginning with Child Care Business Owners
Once we have clarity and agreement on the desired outcomes, we create an activation plan for the community that leverages existing resources and supports in the community while identifying potential solutions for gaps in coverage.
The effort begins with recognizing and resourcing existing child care providers. It is important to recognize the critical role these providers are already playing in the community, and how necessary their participation is to the success of any effort to build new capacity.
The third and final step is to help communities be intentional about adding child care capacity. That goes back to optimizing what is already there, understanding community assets that could be re-purposed to create new capacity, and, if needed, building additional child care spaces.
Child Care Impacts Everyone
The Whole Community Approach recognizes child care as an issue that touches multiple aspects of a community – it is certainly a family issue, but it is also a critical workforce issue, and therefore an economic issue. Because every community is unique in its needs and desired outcomes, it is something that needs to be addressed at the community level. A rural community has vastly different challenges than an urban community. Parents doing shift work have challenges 9-5 workers don't when it comes to child care. Families might have specific needs when it comes to cultural diversity, or particular needs for children living with disabilities. One size does not fit all, which is why understanding and engaging the whole community to set a course for their desired outcomes is the cornerstone of our work.
Success is having a plan and a structure to work on it. That is what we help communities do. I'm reminded every day there are so many winners in the work we do at Business of Child Care. If we can help providers be successful and sustainable, they can realize their own dreams and goals – allowing them to stay in business. That means they can provide better care for the children and families in their program. Those kids then have a better start in life. Their parents can go to work. Employers then have a chance to realize their outcomes. Successful employers can offer their workers more and continue to grow. And the entire community benefits.
1 https://www.nber.org/sites/default/files/2021-10/White%20Paper-Tekin-101.06.21_revised.pdf
2 https://www.brookings.edu/blog/brookings-now/2017/12/05/10-facts-about-american-women-in-the-workforce/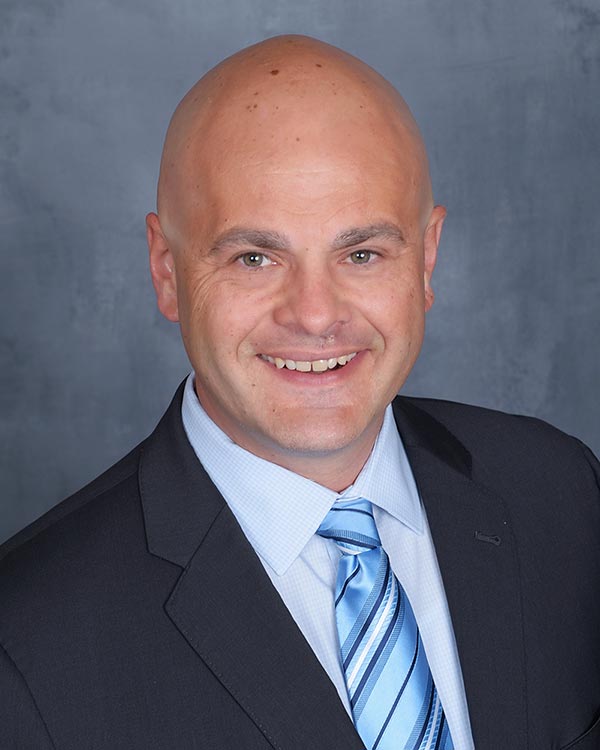 By Jeff Andrews, President
Business of Child Care