Our Whole Community Approach
Our Whole Community Approach brings together community stakeholders, from child care business owners, to employers, families and regional planners, who benefit from plentiful and quality child care to determine the desired outcomes for child care for their community.
Take advantage of guidance tailored to your community's needs. Schedule a complimentary 30-minute consultation with one of our child care business experts to discuss your community's specific challenges.  
At the end of the call, you'll receive specialized input on ways to take action to improve local child care.
51% of people in the United States live in a child care desert. In rural America, the number is more than 60%.
A child care desert is any census tract with more than 50 children under age 5 that contains either no child care providers or so few options that there are more than three times as many children as licensed child care slots.
*Source: Center for American Progress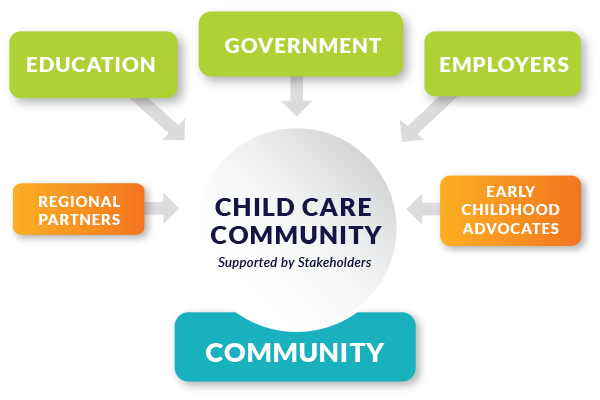 Our process starts by working with community stakeholders to understand the opportunities and desired outcomes of the community. We then work to support existing child care businesses while being intentional about creating new child care capacity.