Our WHOLE Community Approach
The WHOLE Community Approach brings together stakeholders who broadly benefit from good child care to determine the next set of desired outcomes for child care.
51% of people in the United States live in a child care desert.
A child care desert is any census tract with more than 50 children under age 5 that contains either no child care providers or so few options that there are more than three times as many children as licensed child care slots.
*Source: Center for American Progress
Over 60% in Rural America Live in a Child Care Desert.
The Fundamentals of Our WHOLE Community Approach:

Understand Opportunities & Desired Outcomes

Support Existing Child Care Business Owners & Operators

Be Intentional About Adding Child Care Capacity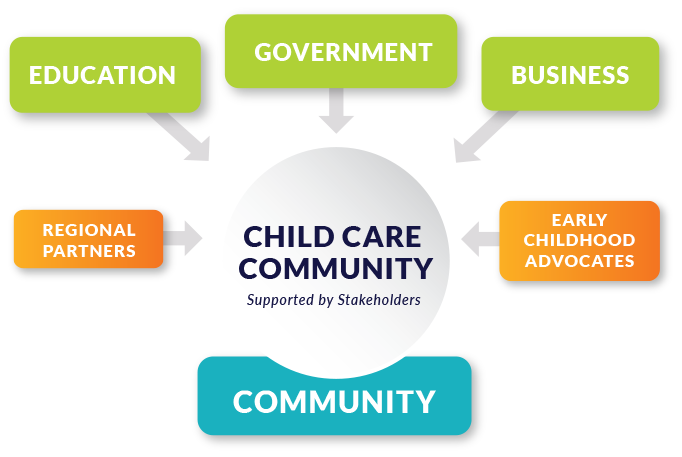 Our process includes focus on supporting existing child care while being intentional about creating new child care capacity.