Our team of business strategy experts are focused on driving profitability and sustainability for early childhood businesses around the United States. We are inspired to #
DareToDreamBigger
through experience providing business guidance and consultation to child care businesses of all sizes. We also bring knowledge and understanding to help facilitate community conversations around development of new child care options to meet the diverse needs of today's families throughout America.
Listen to jeff andrews on the envision

rise

podcast
#EnvisionRISE Podcast | Staci talks with Jeff Andrews, President of Business of Child Care, an organization supporting and connecting child care business owners to resources to provide fundamental skills for creating safe and equitable spaces.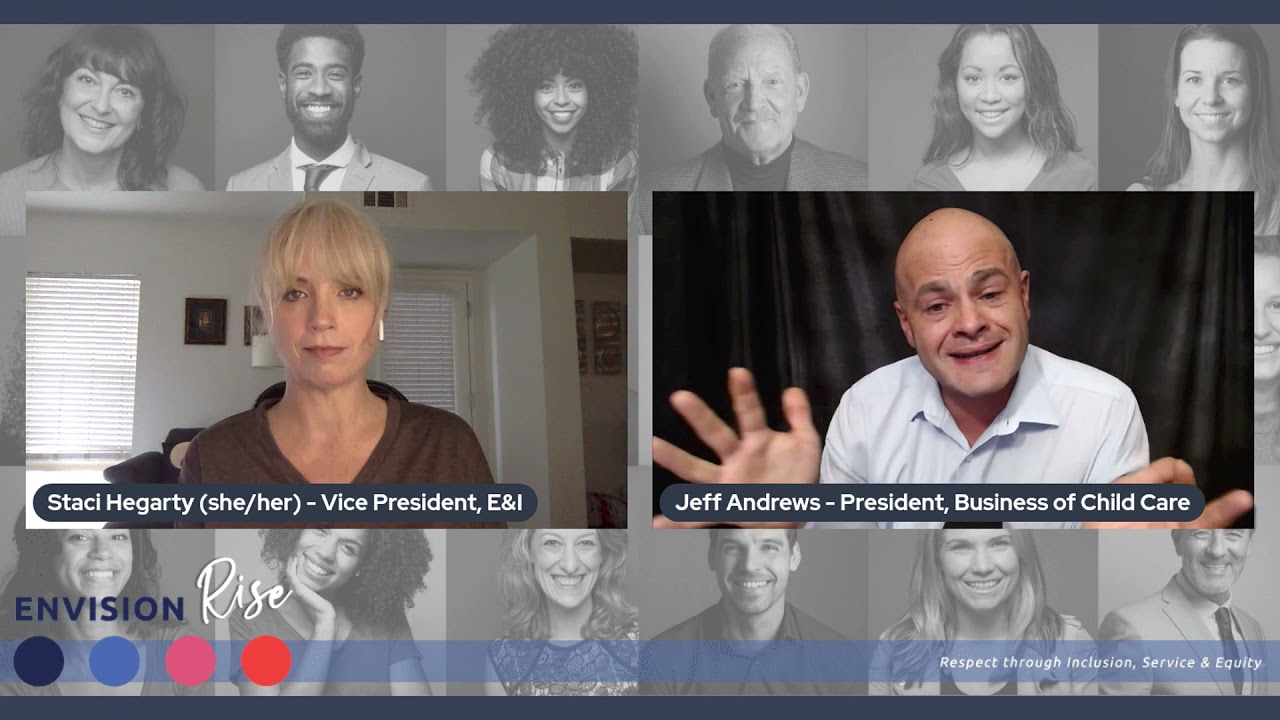 Our teams are experts in the primary business concepts necessary to find success in business.
Focus starts on desired outcomes with solutions to meet those goals.
We are committed to providing high-quality learning opportunities and supporting business tools.
Welcome to our newest Premier content partner!
We're proud to welcome
The Care Connection
as our newest partner with a focus on learning opportunities and support in the realm of center staffing!
learn more about business of child care on social
TAILORED SOLUTIONS TO
SUPPORT CHILD CARE IN YOUR AREA